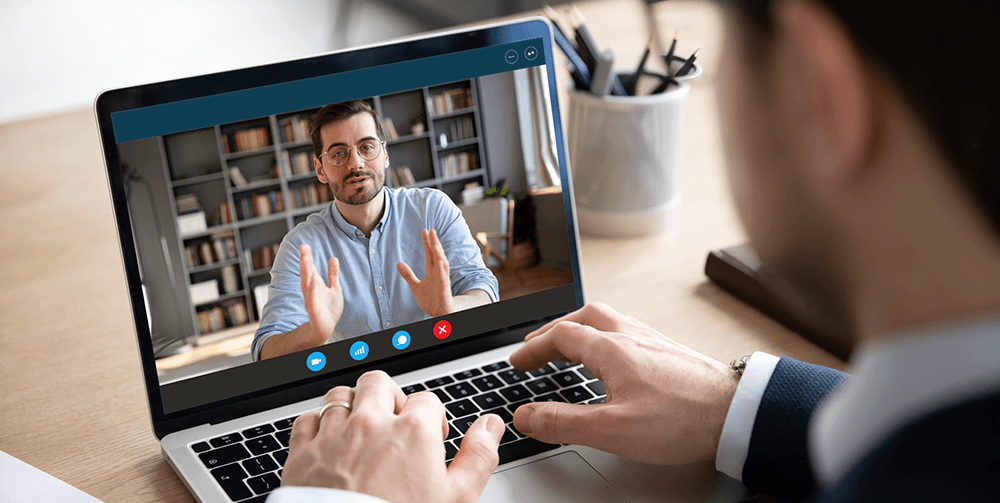 In a nutshell, it is an in-person coaching conversation that is conducted over a web-based video conferencing service (also known as video chat). One or more people will enjoy a development experience that is facilitated by one of our qualified coaches.
Insightful conversations that are confidential, a series of personalised questions which enable an in-depth exploration (probing) of issues & situations.
Then on the basis of the developments, a highly customised action plan is created with realistic milestones & accountability. 
1) Private & Discrete 
2) Focused Sessions inevitably leading to clarity 
3) Flexible & Adaptable
Remote coaching is tailored to the needs of the individual. If you lie in any of the below-listed needs or categories then this solution is the right fit for you.
Remote coaching encourages total concentration, from both the coach and the coachee, on what is essential – the COACHING and nothing else.
Visual distractions are removed from the interaction, so the effectiveness of the process is assured.
I have worked with Sam on a number of projects over the years. Most recently he helped optimize my new website. I have long admired him for his broad range of knowledge and abilities and his passion for learning about nearly everything! Sam is versatile and a fountain of ideas.
Sam makes complicated investment concepts simple. He is passionate about sharing ways to spot opportunities in the global stock markets. I highly recommend him to anyone looking for a good financial coach.
Sam, you shared some powerful wealth strategies at the Asia Professional Trainers Singapore (APTS) forum. Loved the way you simplified key investment concepts used by billionaires. And the games helped me internalize the lessons without even me realizing it. It has transformed the way I use both my money and time. Thanks again!