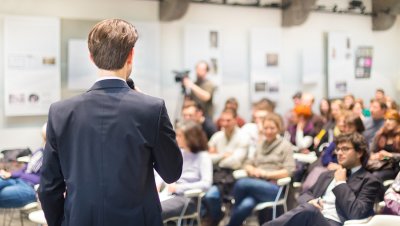 Training Courses & Workshops (3 Hours to 3 Days)
Trainings and Workshops can greatly increase the productivity of a company's employees. Training can equip employees with new skills in order to improve their performance, and to take different roles within the organization.
Workshop structure is customisable, with up to 20 participants, while trainings are predefined and can accomodate a much larger audience. The duration of a workshop is typically 3 hours to a whole day, while training courses range from 1 to 3 days.
In the case of our workshops, offer a more dedicated level of interaction, with Q&A encouraged, while in a training class the main focus is to ensure that the students fully internalizing the material and knowledge.
Content-rich & value-packed training courses and workshops that will create a lasting impact.
Training Courses and Workshops That You Can Choose From Include: 
Basics of Resilience
Why is Resilience so valuable
Scenarios and situations where resilience matters, makes a bit difference
What is your Resilience Quotient – where do you stand today
What everyone can do to increase their resilience quotient – systems that work
Top 5 AVOIDABLE mistakes that people make that weakens their resilience
How to develop a "Resilience for Life" mindset and habits for sustainable resilience
1) Teaches essential skills and competencies
2) Improves employee performance
3) Improves employee satisfaction & morale, thereby reducing turnover
4) Enhances company reputation and profile
5) Increased innovation in new strategies and products
I have worked with Sam on a number of projects over the years. Most recently he helped optimize my new website. I have long admired him for his broad range of knowledge and abilities and his passion for learning about nearly everything! Sam is versatile and a fountain of ideas.
Sam makes complicated investment concepts simple. He is passionate about sharing ways to spot opportunities in the global stock markets. I highly recommend him to anyone looking for a good financial coach.
Sam, you shared some powerful wealth strategies at the Asia Professional Trainers Singapore (APTS) forum. Loved the way you simplified key investment concepts used by billionaires. And the games helped me internalize the lessons without even me realizing it. It has transformed the way I use both my money and time. Thanks again!